The Mind Museum ARventure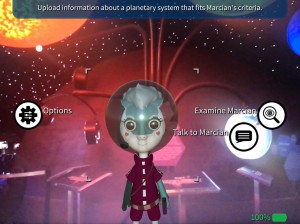 Explore The Mind Museum with ARventure! Take on different missions where you can repair a spaceship, travel through time, or shrink to the size of an atom. With these adventures, you will learn more about technology, elemental forces, and the cosmos.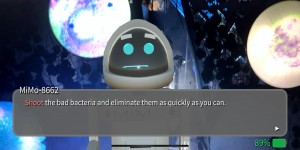 Download it now!
Apple App Store
Google Play Store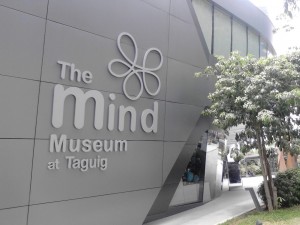 Field Trip Bookings
Buy tickets to The Mind Museum and use the The Mind Museum ARventure app to learn more about the different exhibits there!
The Mind Museum Website
Buy Tickets
The Mind Museum Facebook Page
Drug Defense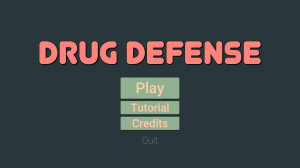 Become a doctor's apprentice and learn how addictive substances can affect you! Build turrets and towers to defend your body from an onslaught of alcohol and drugs.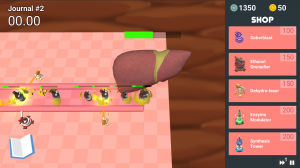 Download it now!
Apple App Store
Google Play Store
Private Penny: The Resistance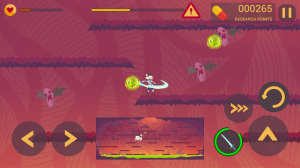 Join Private Penny on her quest to fight the surge of bacteria! Bacteria are increasingly being resistant to currently known antibiotics, which poses a threat to the health of the populace. Learn about the different ways to prevent antibiotic resistance and help Private Penny save humankind!

Download it now!
Ibigkas! Math
Improve your arithmetic skills while shouting at your friends with Ibigkas! Math! This drill-type game helps you practice your addition, subtraction, multiplication, and division. Speak loud, speak fast, and work together to win!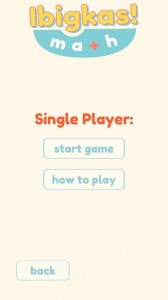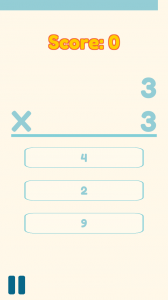 Ibigkas! Math Level 1
Students from grades 1 and 2 can practice basic equations with Ibigkas! Math Level 1!
Apple App Store
Google Play Store
Ibigkas! Math Level 2
Students from grades 3 and 4 can practice equations with large numbers with Ibigkas! Math Level 2!
Apple App Store
Google Play Store
Ibigkas! Math Level 3
Students from grades 5 and 6 can practice complex equations with fractions with Ibigkas! Math Level 3!
Apple App Store
Google Play Store
"What-If Hypothetical Implementations in Minecraft" (WHIMC)

The Ateneo Laboratory for the Learning Sciences (ALLS) is currently collaborating with the University of Illinois Urbana-Champaign (UIUC) in its use of Minecraft to cultivate interest in Science, Technology, Engineering, and Mathematics.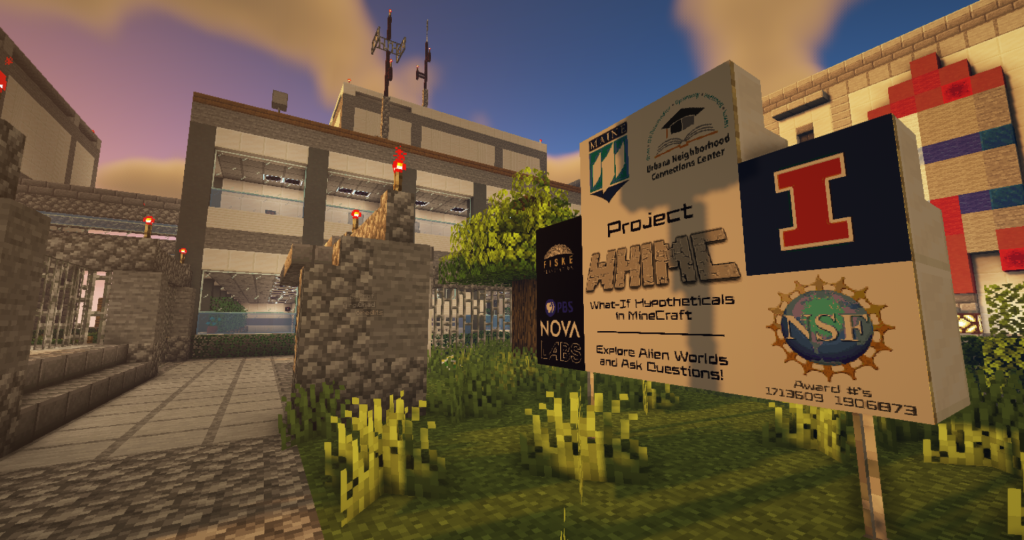 ALLS leverages on the UIUC project "What-If Hypothetical Implementations in Minecraft" (WHIMC) in which learners are immersed in alternate versions of Earth and exoplanets. As learners move around in these worlds, they are challenged to offer scientific explanations for the phenomena that they observe and to build habitats that would allow human beings to survive, using the materials available in these planets.
The ALLS team is working with educators from three basic education schools in the Philippines to prepare lesson plans to integrate WHIMC in classroom instruction. The broad goal of this project is to develop STEM interest in more young Filipinos.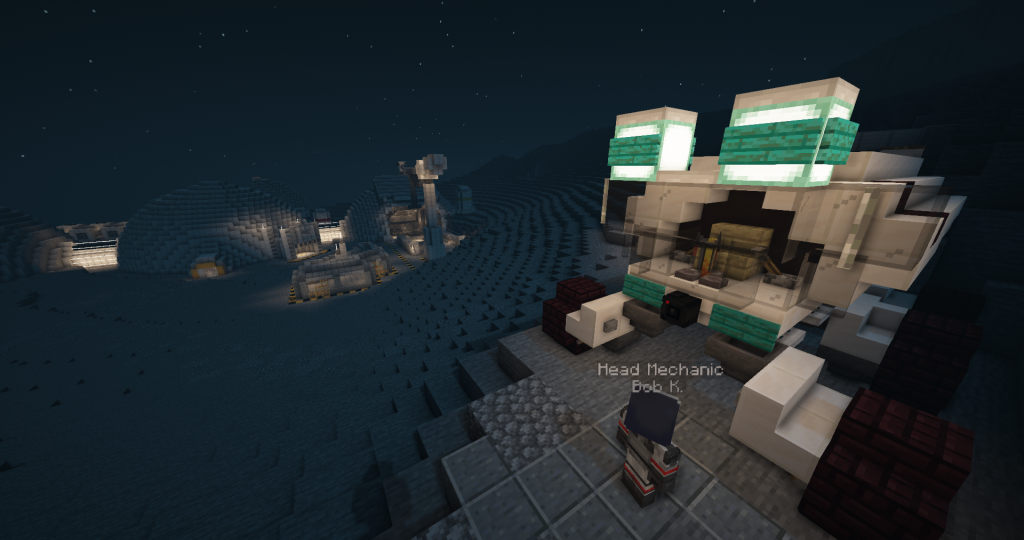 To access the server, launch Minecraft Java Edition (version 1.16.5).
Add the WHIMC server by entering the subdomain or IP address noted below:
Subdomain: apx659687.apexmc.co
IP Address: 139.99.23.136:25565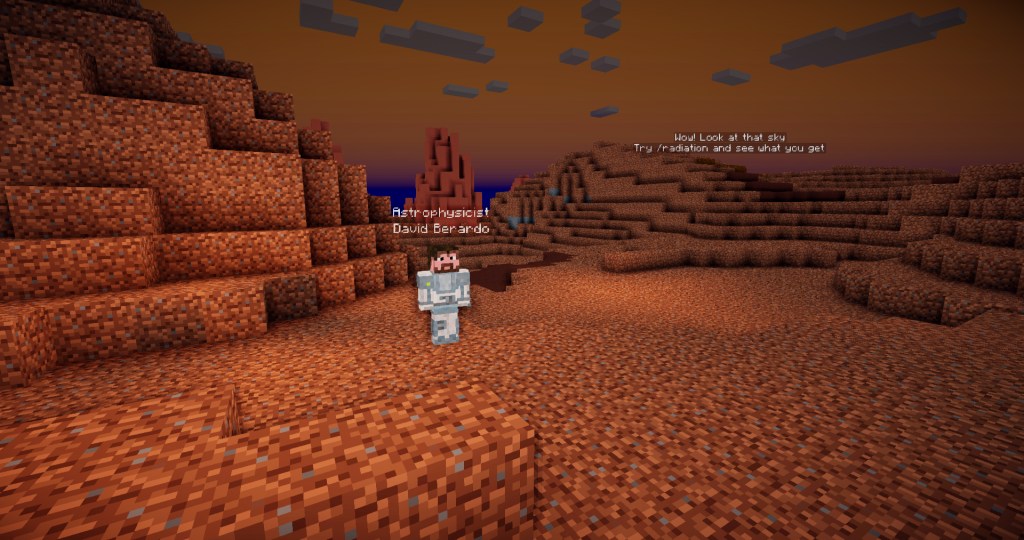 Home Safe Home: A Game About Disinfecting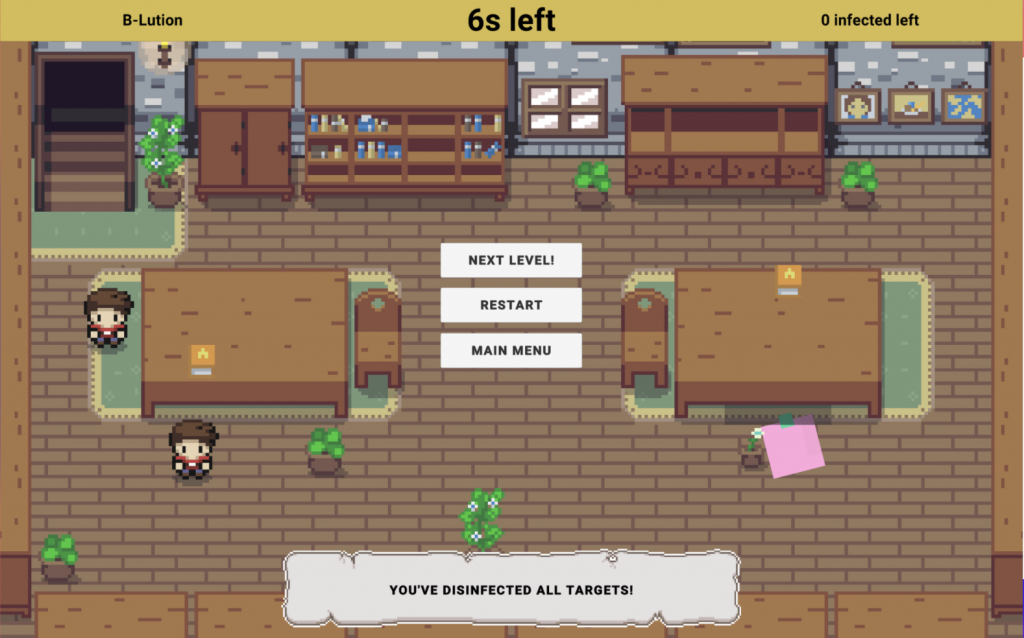 Home Safe Home is a web browser game that aims to teach the importance and proper procedures of disinfecting during the Covid-19 Pandemic.
2020 was the year the world stood still due to Covid-19, thus changing how people lived their daily lives. With this change came the need to relearn how to properly sanitize oneself and surroundings. In this game, players take on the role of an individual who has to disinfect people, objects and surfaces in the house and will learn to use different disinfectants in an efficient and proper way. Aside from this, players will also learn about the general tips and safety guidelines set by WHO and CDC.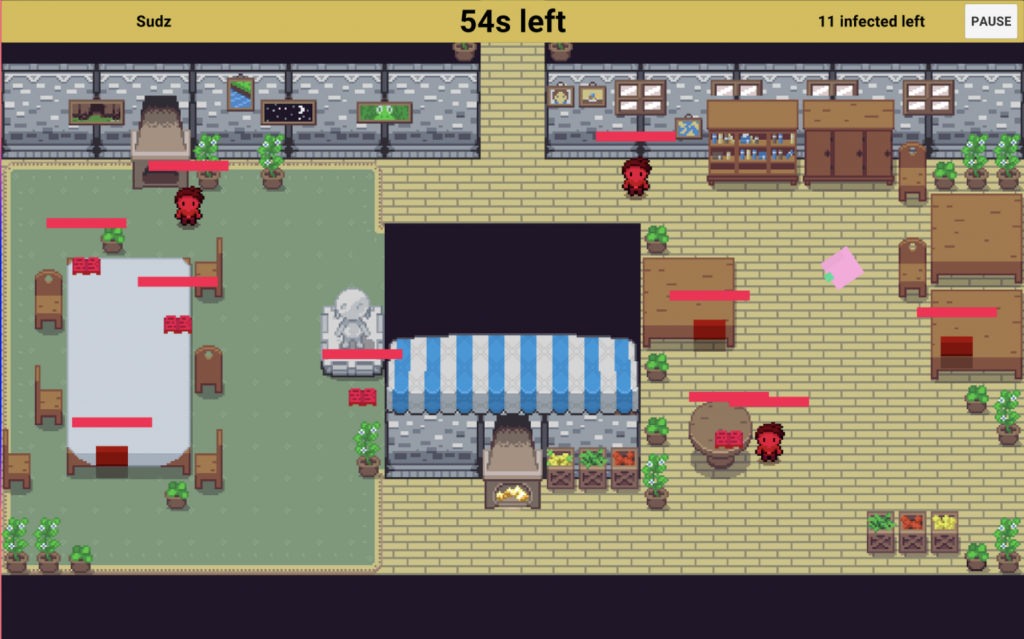 HOW TO PLAY
Because this game is a web browser game, you may find and play it at the following link: https://alfokemon.itch.io/agad.