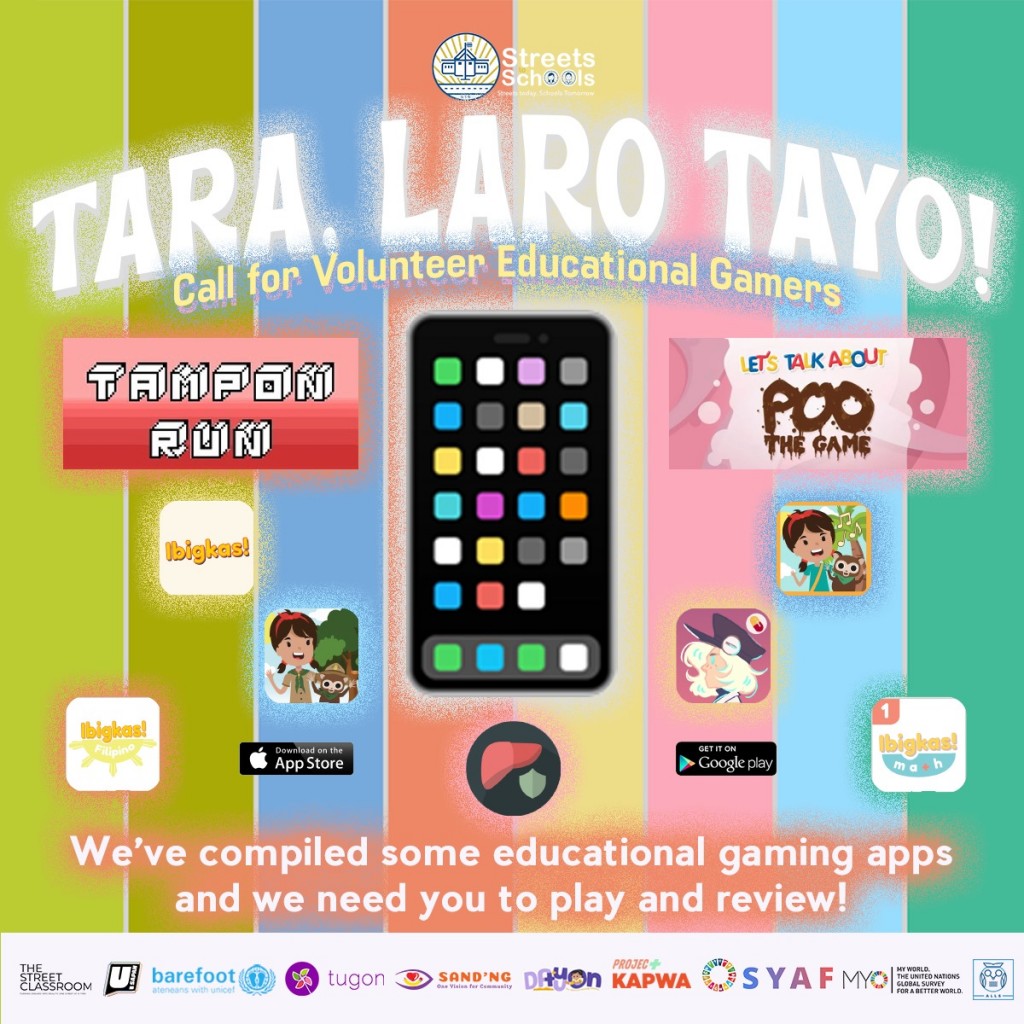 ALLS has developed different educational games to aid children in subjects such as English, Math, Science, and Filipino. To be able to reach more parents, teachers, and students who can benefit from these games, ALLS has partnered with Streets to Schools!
Streets to Schools is a youth organization actively bridging children and youth in street situations by amplifying the Global Goals for Sustainable Development and UN Convention on the Rights of the Child. Investing in the young to achieve 2030 and beyond.
Streets to Schools is currently recruiting volunteers that want to create videos of themselves playing and reviewing the different educational games. More details may be found in their Facebook post.