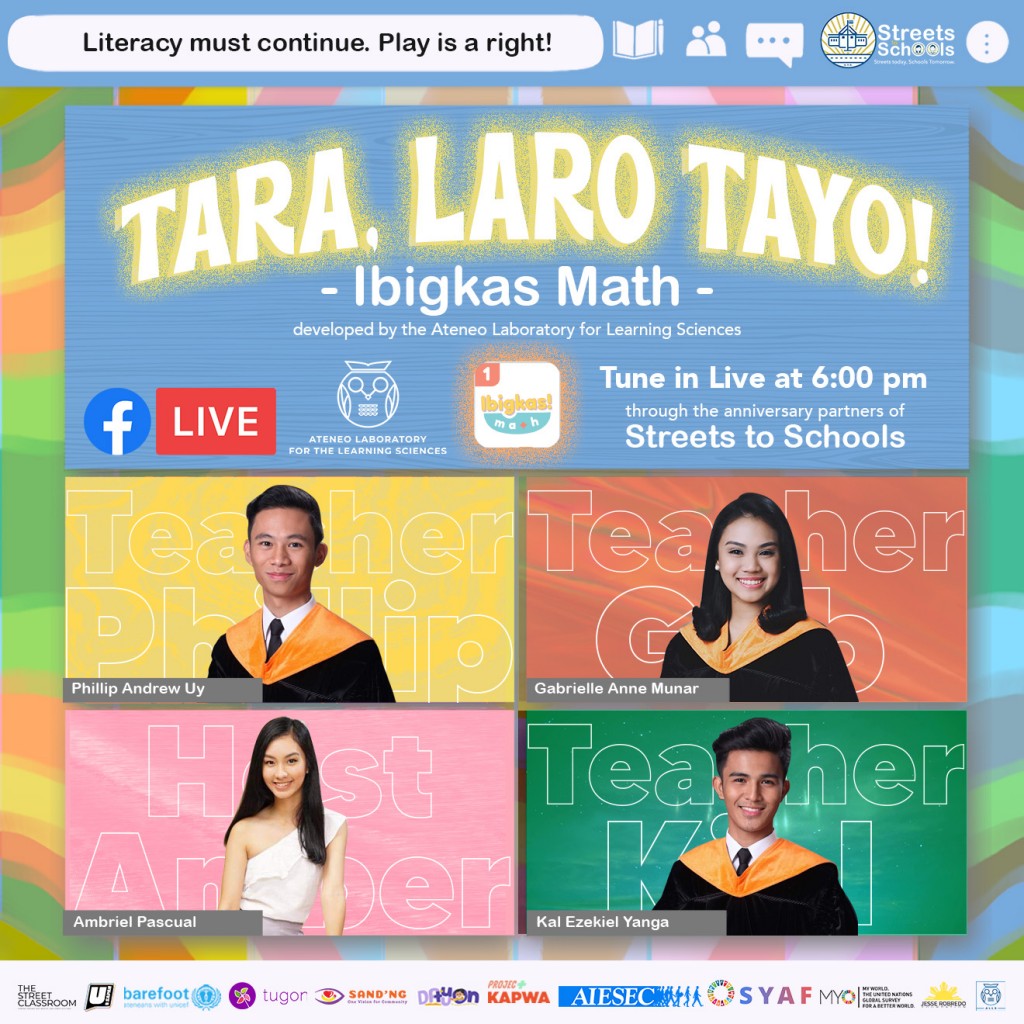 Streets to Schools will launch their first live episode featuring Ibigkas! Math on their Facebook page at 6:00 pm on Sept. 11, 2020.
Together with 3 Math teachers, the audience will explore and learn through Ibigkas! Math, a drill-type game that aims to help grade school students enhance their skills in addition, subtraction, multiplication, and division.
Ibigkas! Math is a game developed by the Ateneo Laboratory for the Learning Sciences and it is available in the Apple App store and Google Play Store for free! Download Ibigkas! Math Level 1, 2, and 3 now!