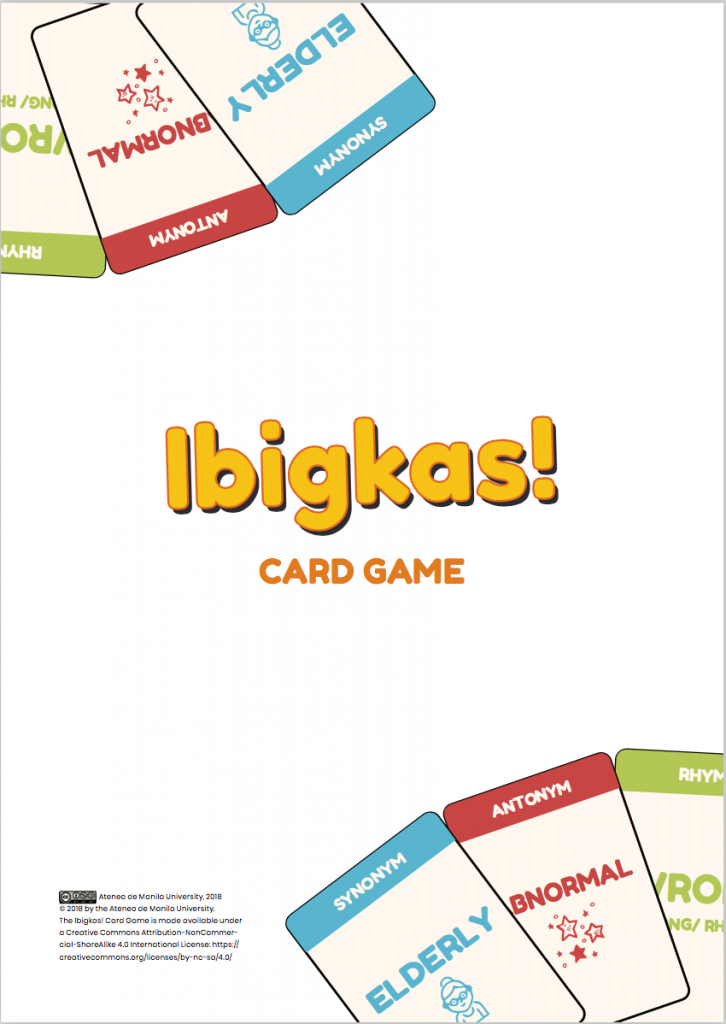 About the Game
Ibigkas! has its own card game! Choose among the rhymes, synonyms, and antonyms decks, and work together with friends to make as many matches as you can. Print your very own copy now and take your learning wherever you want!
Download and print your own now!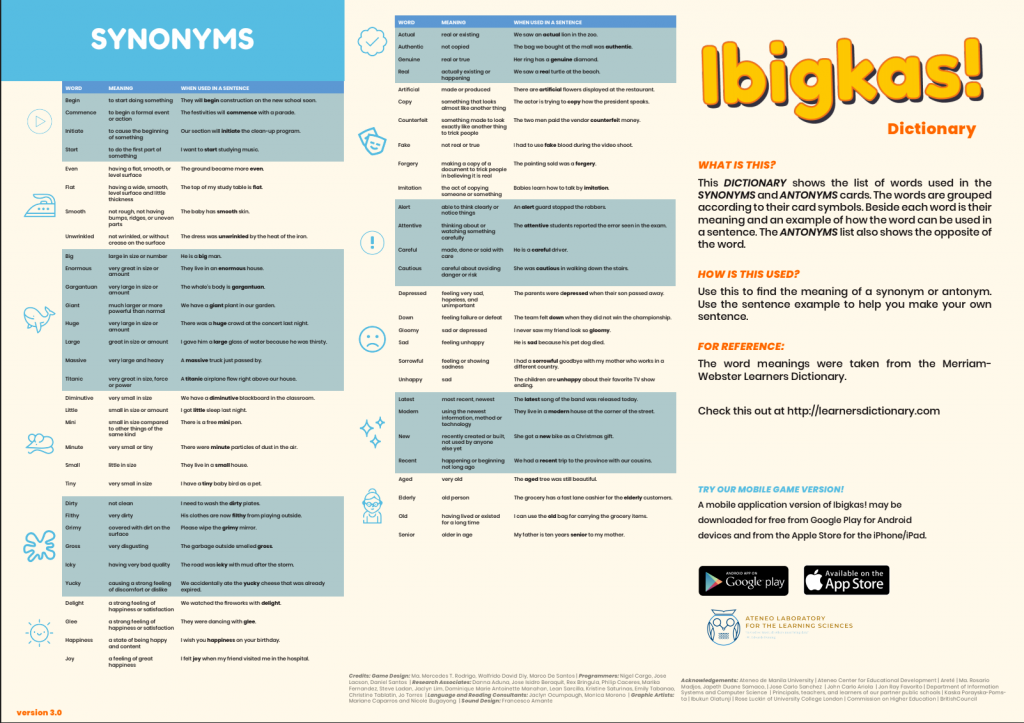 Ibigkas! Card Game Dictionary
Use the dictionary to know the meanings of the words and to see which ones are grouped together!
Download and print now!