Last October 6, 2023, the Ateneo Laboratory for the Learning Sciences (ALLS) welcomed 18 students of the University's graduate course EDUC 251: Media and Technology Applications under the care of Mr. Galvin Ngo for a session to introduce Virtual Reality, Augmented Reality, and Mixed Reality (VAMR) technologies developed by the laboratory through a project funded by the Department of Science and Technology – Philippine Council for Industry, Energy and Emerging Technology Research and Development (PCIEERD). The objective is to provide the graduate students an idea and opportunity to try for themselves on how such technologies operate, possibilities of implementation and integration in the field of education.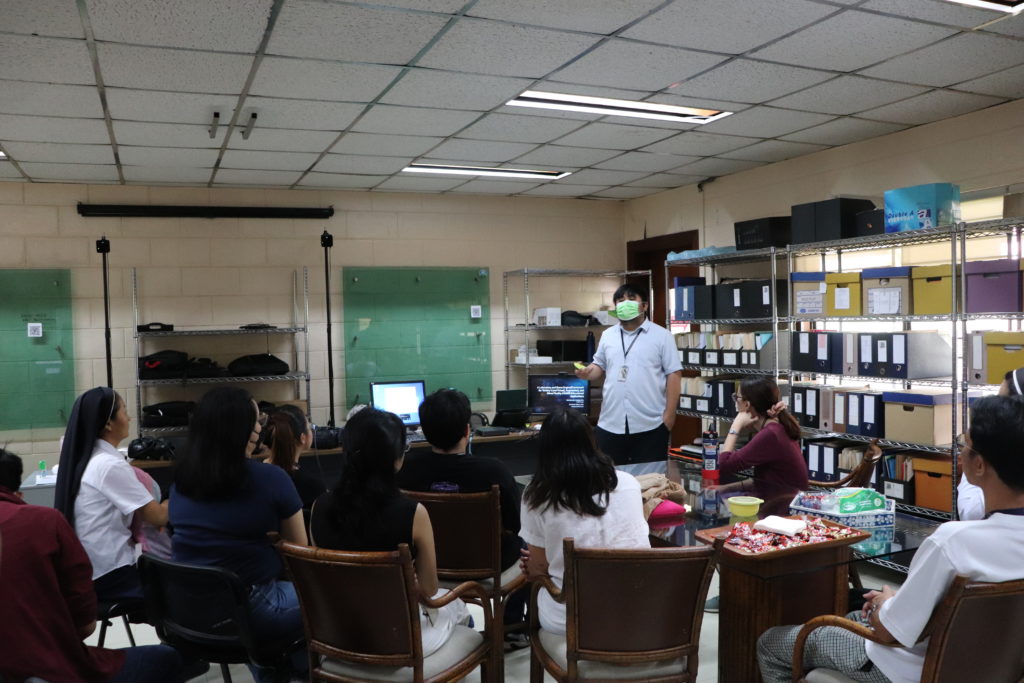 Sir Eric Vidal introducing the class to the VAMR Lab
In the VAMR lab, the class was encouraged to try and tinker with the VR headsets and tablets equipped with AR software. The students were guided on how to operate these technologies by the facilitators of the event, Gerick Go, Kenneth Ko, and Joan Lee, who are part of the team of developers with the VAMR project funded by DOST-PCIEERD. Igpaw Loyola, which is the AR game installed in the tablets, had the player go around the Ateneo de Manila University campus with an AR avatar guiding the player on which locations to go. The main objective of the game is to defeat otherworldly beings scattered around the campus with the help of renowned Jesuits. On the other hand, the VR headsets allow the player to experience inventory management of VR objects and the interaction of these objects with a VR environment.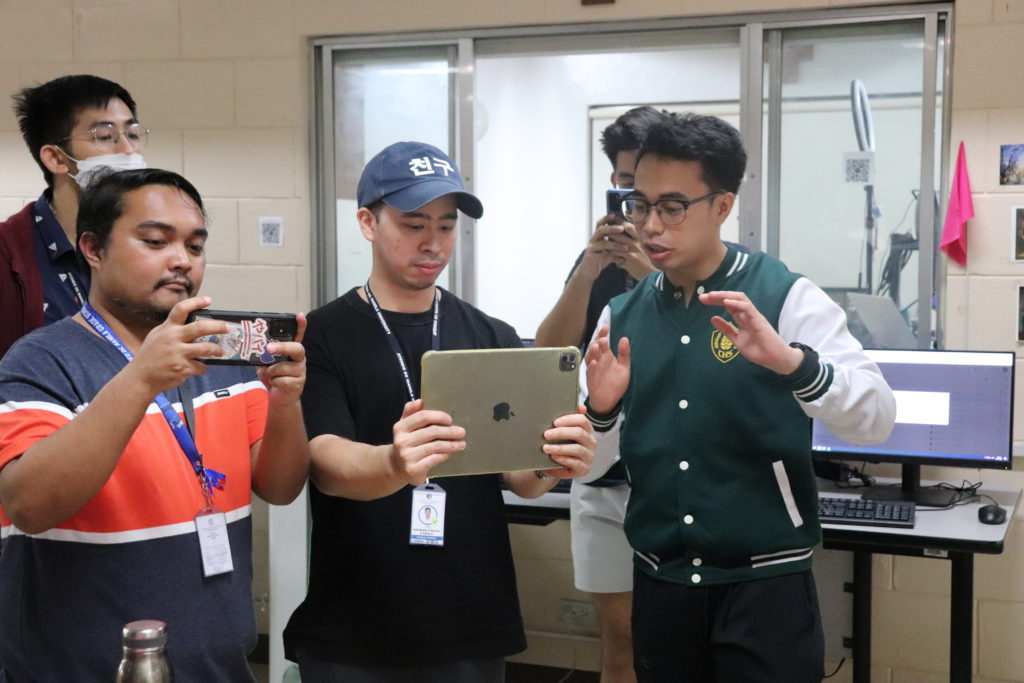 The students trying out the VR, AR, and MR technology
With a proper orientation of what Virtual Reality, Augmented Reality, and Mixed Reality is, as well as trying these technologies first-hand, the class was deeply immersed in their current capabilities and potential applications in education. Then, an open forum was held after the demonstration and trial period to further discuss the limitations and challenges of integrating the technology in a classroom setting. Ideas on how to further improve the technology were also shared by the group. Overall, the event proved successful and can hopefully serve as a foundation for the class to explore opportunities for the technology to be incorporated in teaching and learning.